Okay, let's try something a little new ... a new Oldtools member asked about an unusual machinist's chest .. oh, he'll get around to setting himself up an Image Central folder, but hey, until he does, the front page needed something new ... so, here's the pic and a bit of the message from Bob B.: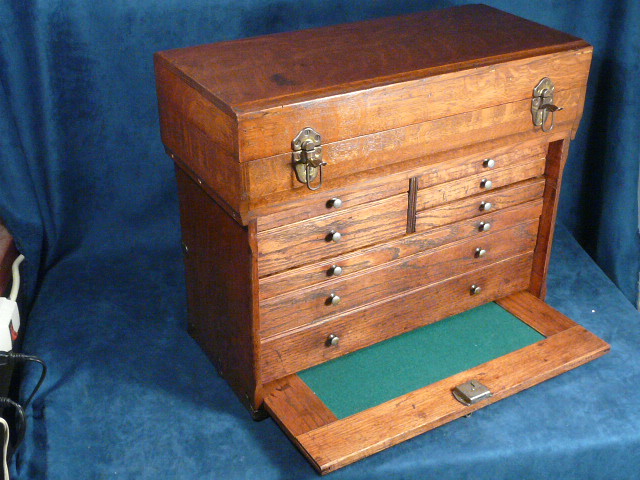 And from Bob's message:
Attached is a photo of the oak machinist tool chest. It has an Eagle lock & key. It's unusual because the box on top overhangs the front and sides. Any idea who made it? "
Go ahead and fire up a conversation on the list .. to reference the photo, just point folks to the front page here...